23297 Western Court

Auburn, California 95602

Office # 530-268-8885

Cell #    530-308-3705

dave@bearriverelectric.org

"I am so pleased with my new  exterior paddle fans, they are the perfect addition to our back patio, and look like they were part of the original building!

Michelle Smith

Lake of the Pines, CA

"I had to replace my electrical panel before selling the house, and I had to do it in a hurry.  I was so impressed with the professionalism of your work and the overall craftsmanship of the job!  The new panel greatly increased the value of my house and it was all because of you.  Thank you for your hard work and reasonable prices!"

Pat O'Riley

Auburn, CA

"We were very satisfied with the job you did turning our Victorian Era Building into a modern restaraunt  Getting the quote was quick and the price was pretty painless I must say. We are so happy with the way it turned out, and you can bet we're recommending you to our neighbors!"

Gary Winston

Nevada City, CA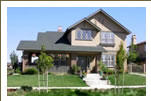 As seen on ABCs

Extreme Makeover

Home Edition

"Very professional personalized Service. Always honest and sincere, a great company you can trust!"

-John  Williams

Granite Bay, California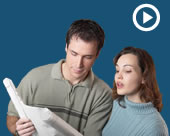 1. Customers come first.

2. We do what we say we're going to do, within an agreed timeframe.

3. Your satisfaction is  guaranteed.


 BEAR  RIVER  ELECTRIC      RESIDENTIAL  &  COMMERCIAL  ELECTRICAL  CONTRACTING