1. Customers come first.

2. We do what we say we're going to do, within an agreed timeframe.

3. Your satisfaction is  guaranteed.

23297 Western Court

Auburn, California 95602

Office # 530-268-8885

Cell #    530-308-3705

dave@bearriverelectric.org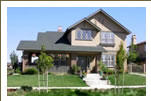 As seen on ABCs

Extreme Makeover

Home Edition

"Very professional personalized Service. Always honest and sincere, a great company you can trust!"

-John  Williams

Granite Bay, California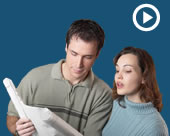 We offer a wide variety of  electrical services from high end custom home wiring to partial remodels and repairs.  We work directly with both homeowners and general contractors to guarantee a quality job every time. No job is too big or too small

We also offer a consulting service to electrical do it yourselfers looking to cut costs, including code & layout instruction or installation as well as proper make-up techniques of plugs, switches. and panels

Our materials are bought in bulk from reputable manufacturers, allowing us to keep our prices down and quality high.  And because we manage the whole process from top to bottom, we ensure a quality result.  Call us for a free consultation and estimate at 530-308-3705

Our services include:

    - Custom Home Wiring

    - Remodeling Specialist

    - Commercial & Residential Wiring

    - Expert Troubleshooting

    - Consulting with Do It Yourselfers

    - Panel Changes  /  Spa Wiring 

    - Paddle Fans  /  Phone Jacks

    - Backlit Natural Stone Countertops 

    - Extreme Electrical Makeovers





      BEAR  RIVER  ELECTRIC

           RESIDENTIAL  &  COMMERCIAL  ELECTRICAL  CONTRACTING